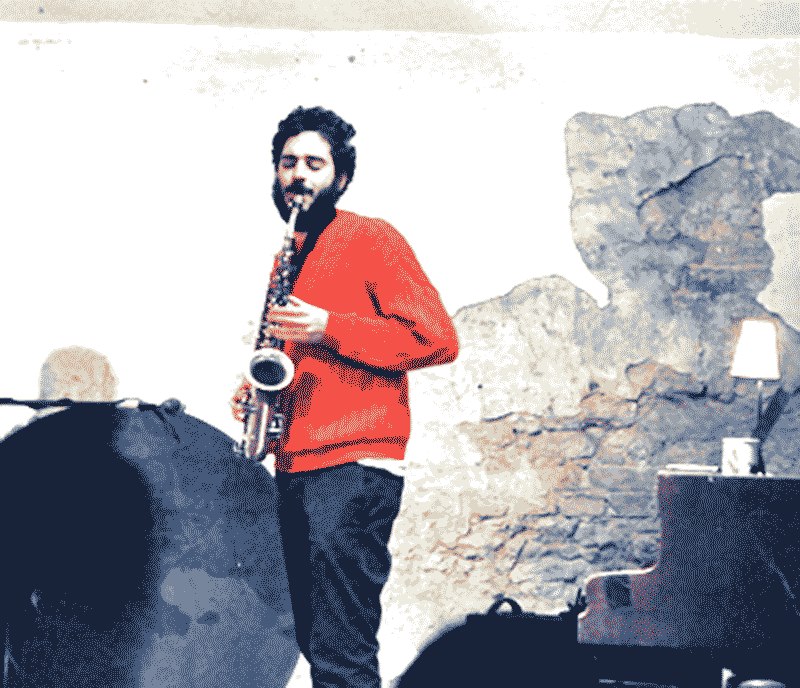 22 Nov – C'est la vie, Madrid
23 Nov – Cruce, Madrid
4 Dec – Groargh Palace, Caen (with Patrice Grente)
10 Dec – Atelier de l'étoile, Besançon
12 Dec – Hicam, Montoison (+ 121212ORCH)
13 Dec – GBGC, Gigors (with 131212ORCH + l'enfance rouge)
14 Dec – La Villa Des Cent Regards, Montpellier
15 Dec – La Maison Peinte, Labarthe/Lèze (with Heddy Boubaker + Lataillade/Glibert )
16 Dec – Freedonia, Niños Consentidos Barcelona
—–

I'm developing a way of playing using instant composition to juxtapose sounds.

Ingredients:
– A tonal palette enriched with ambiguity, using microtones to expand the tonality.
– Dynamic melodic articulation, a static, and a hybrid one, featuring motion/rest at the same time.
– Time understood as a collage of continuously renegotiatedtempos, characterized by simultaneous layers, true or apparent, through multiple sounds and sudden speed changes.
– The music is built from melodic associations, connecting heterogeneous elements, using noise and concrete sounds to form melody.
– The timbre should be ambiguous and relative too. I've chosen a raw, sober saxophone sound, endirtied with harmonics by singing in the instrument while playing.
– Silence is for me a timbre. As such it is used without counterchecks to create, destroy and transform melodic materials and meanings; immersing them in time.
video – at Kobe, Paris: http://blip.tv/laurenrodz/dario-6147484
soundcloud.com/dariofariello/solo_02_12